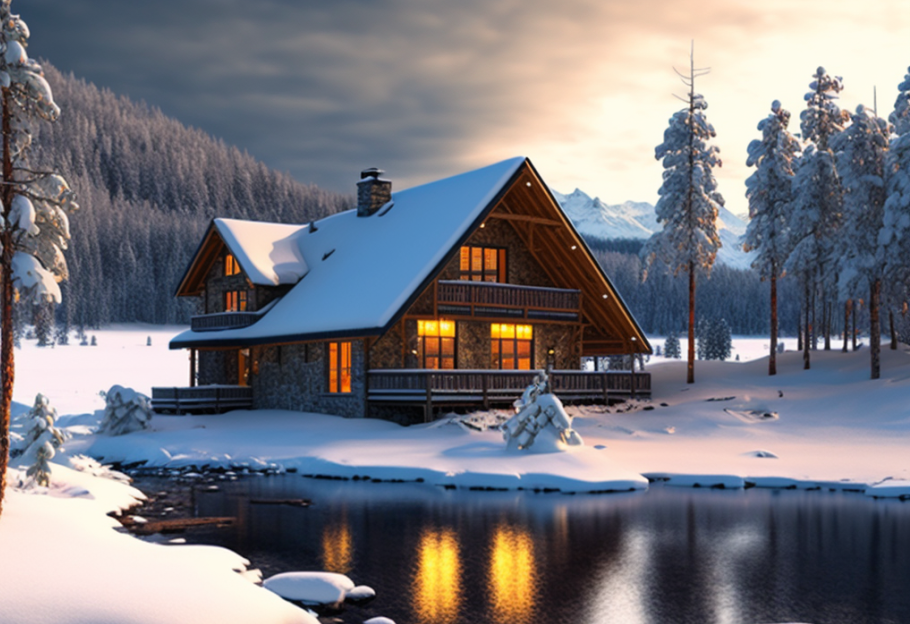 Airbnb Host Winter Updates: 10 Game Changing Updates!
Posted by

Date

February 16, 2023
Airbnb is a popular platform for vacation rental hosts to earn extra income, but with great power comes great responsibility. The company has recently introduced several updates for hosts to help ensure the safety and satisfaction of their guests, as well as provide them with more tools to grow their business. 
1. Increased Damage Protection
Airbnb has increased the coverage of its Host Guarantee, which offers protection against damage caused by guests. Hosts can now receive up to $3 million in coverage, up from $1 million, to provide more peace of mind in case of any unexpected incidents.
2. Expanded Guest Identity Verification
Airbnb is expanding its guest identity verification program to the top 35 countries on its platform, ensuring that hosts can trust their guests and feel more secure about who is staying in their property.
3. Reservation Screening Technology
Airbnb has implemented reservation screening technology to prevent unauthorized parties in properties. This technology allows hosts to set rules for their guests and screen for potential red flags to help prevent any issues that may arise.
4. Simplified Claim/Damage Reports
Airbnb has simplified the claim and damage reporting process for hosts, making it easier for them to submit and track claims for damages caused by guests.
5. Guest Ground Rules
Airbnb has introduced a new set of ground rules for guests that give them one warning for any violations followed by a suspension from the platform. This update is intended to deter guests from engaging in any unacceptable behaviors during their stay.
6. Detailed Guest Reviews
Airbnb now provides hosts with more detailed reviews of guests, including the specific areas where they excelled or needed improvement during their stay. This will help hosts to provide better service and enhance the guest experience.
7. Removal of Retaliatory Reviews
Airbnb has introduced a feature that allows hosts to request the removal of retaliatory reviews left by guests who have violated their policies or rules. This update will help to maintain the integrity of reviews and provide an accurate representation of the guest experience.
8. Fast Pay Option
Airbnb has introduced a fast pay option for checkouts, which allows hosts to receive payment within minutes instead of waiting for several days to receive payment.
9. View Your House Category
Airbnb has added a new feature that allows hosts to view their house category, which can help them to understand how their property is being ranked in search results and make improvements if necessary.
10. New Housing Category Types
Airbnb has added new housing category types, including boutique hotels, bed and breakfasts, and vacation homes. This update provides more options for hosts to diversify their rental portfolio and attract a wider range of guests.
Airbnb's recent updates for hosts provide a range of new features and tools to improve the guest experience and help hosts grow their business. Hosts can use these updates to enhance their listings, streamline their operations, and provide a better experience for their guests. Are you ready to take your Airbnb business to the next level? Sign up for our comprehensive Airbnb course and learn how to optimize your listings, attract more guests, and increase your earnings. With expert guidance and insider tips, you'll have all the tools you need to succeed as an Airbnb host. Don't miss out on this opportunity to elevate your hosting game and maximize your potential profits. Enroll now and start making the most of your vacation rental!  Join our 6 figure airbnb program to join over 5 dozen students in scaling and automating your 6 figure+ Airbnb Business!
6 Figure+ Airbnb Business
Enroll Now!
Exclusive Rental Profit Analyzer

Insider Tips to Super Host/ Premier Host Status

Landlord Pitch Deck Template (Arbitrage Method)

Automation & Scaling Tips