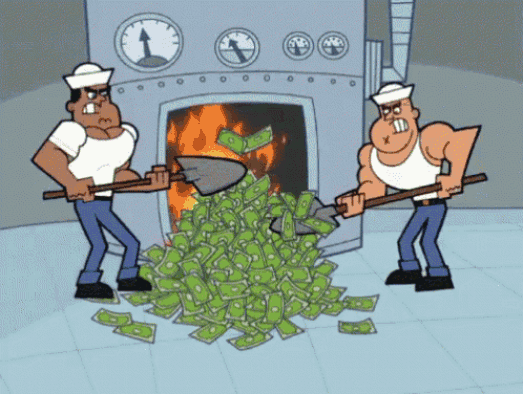 2nd Largest Bank Collapse
Posted by

Date

March 13, 2023
Here's what happened in simple
terms…
The Silicon Valley Bank is a bank based in Santa Clara, California, that provides various banking and financial services to technology and innovation companies, as well as venture capital firms and private equity funds.
Silicon Valley Bank has faced challenges in the past, such as the impact of the dot-com bubble in the early 2000s, but it has since rebounded and continued to provide financial services to its clients.
The Silicon Valley Bank announced Wednesday that they needed $2.25 billion dollars to stay afloat. This news caused customers to panic and withdraw $42 billion by Thursday.
This caused their stock price to crash and caused a halt in trading Friday morning.
This is bad news for the bank considering how our banking system works. We operate as fractional reserve banking system which essentially means that the bank only needs to have a fraction of the amount that they loan out available as cash reserves. This means that when the bank loans out money some of that money actually does not exist and what helps the bank increase their cash reserves, which increases their loan disbursement threshold, is retail deposits (individuals or businesses deposits).
When the bank makes bad investments then your money, if above the $250,000 FDIC insured deposit limit, may not actually be available for you to withdraw but your bank account balance would not change.. weird right? This is what happened to Silicon Valley Bank, however the effects of these bad investments are not evident until everyone tries to withdrawal their money at the same time.
The devastating part about this is not only the bank failing but the businesses that bank with Silicon Valley Bank not being able to access their funds. Businesses like Circle, Roku, Pinterest, Shopify, and Etsy. This will halt payrolls and delay the payments of operating expenses causing businesses to fall behind or even worse… fail.
Although $250,000 in deposits are federally insured many of the businesses that bank with Silicon Valley bank have more than this deposited and $250,000 is not enough for many companies to meet payroll.
This begs the questions, are other banks facing similar problems as Silicon Valley Bank? Is this a microcosm of our economy as a whole? Is this simply a hysteria induced collapse? Will the feds come to the rescue to save the bank?
Ready to Jump Start Real Estate Investing?
There are 2 ways to get in the Crew:
✔️  Wholesaling Real Estate Masterclass:  A step-by-step framework on how to source deeply discounted real estate deals and get paid without doing any work to the property.
✔️Build a 6 Figure + Airbnb Business to get your first, or next, short term rental if you have ~5k to invest!
Did someone forward you this email?
Tell them we appreciate them. Then, get your own free subscription.
Do you have business content that you would like to share with our audience? 
Get in touch with our team. We're currently booking into Q2.