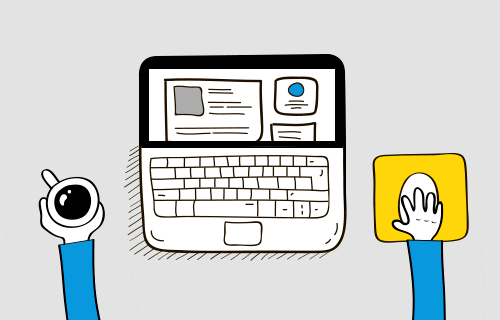 Unleashing the Power of Business Websites: How to Boost Your Revenue and Drive Success
Posted by

Date

March 19, 2023
Starting a new business is a challenging but exciting experience. You have a lot on your plate, from creating a business plan to developing your brand and reaching your target market. In the digital age we live in, having a website for your new business is no longer an option but a necessity. Here are 5  interesting facts as to why creating a website will boost your business's revenue.
1. Establishes Online Presence
Having a website allows your business to have a digital presence, enabling potential customers to find you online. You can be everywhere at once but your can be. Your website can serve as a virtual storefront, showcasing your products or services and helping people learn more about your brand. According to a study by the National Small Business Association, 69% of small businesses have a website, and 92% of those without a website plan to have one. This shows that businesses recognize the importance of establishing an online presence.
2. Builds Credibility and Trust
A well-designed website can help establish credibility and trust with potential customers. A survey by Stanford University found that 75% of people judge the credibility of a business based on the design of their website. Creditors use your business website to determine the credibility of your business. Having a professional-looking website that is easy to navigate can go a long way in building trust with potential customers and creditors demonstrating that your business is legitimate and reliable.
3. Improves Customer Experience
Your website is a 24/7 digital storefront that customers can access at any time, from anywhere. Having a website that is user-friendly and provides a positive user experience can help increase engagement and conversions. According to Google, 61% of users are unlikely to return to a mobile site they had trouble accessing, and 40% will visit a competitor's site instead. This highlights the importance of having a website that is optimized for mobile devices and provides a seamless user experience.
4. Helps with Search Engine Optimization (SEO)
Search Engine Optimization (SEO) is the practice of optimizing your website to rank higher in search engine results pages (SERPs). Having a website that is optimized for SEO can help your business appear at the top of search results when potential customers are looking for products or services like yours. This blog that you are reading is actually helping to boost the SEO for this website based on the keywords that are placed in the blog that people search for. According to a study by BrightEdge, organic search drives 53% of website traffic, making SEO a crucial factor in driving traffic to your website and increasing your chances of converting visitors into customers.
5. Gathers Valuable Analytics
A website can provide valuable analytics that can help you better understand your customers and improve your business strategy. Analytics can help you track website traffic, monitor user behavior, and identify which pages and content are most popular on your website. Using advertising platforms such as facebook and google can push traffic to your website where you can convert on a lead by them purchasing your product or service. This data can help you make informed decisions about your marketing strategy and make adjustments to your website to better meet the needs of your target audience.
Ready to Jump Start Real Estate Investing?
There are 2 ways to get in the Crew:
✔️  Wholesaling Real Estate Masterclass:  A step-by-step framework on how to source deeply discounted real estate deals and get paid without doing any work to the property.
✔️Build a 6 Figure + Airbnb Business to get your first, or next, short term rental if you have ~5k to invest!
Did someone forward you this email?
Tell them we appreciate them. Then, get your own free subscription.
Do you have business content that you would like to share with our audience? 
Get in touch with our team. We're currently booking into Q2.